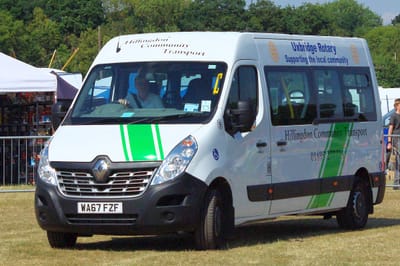 Hillingdon Community Transport Ltd (HCT) is a voluntary organisation and registered charity, part funded by the London Borough of Hillingdon.

Our aim is to provide a fully accessible minibus service at an affordable cost to disabled individuals, bona fide voluntary groups and organisations that provide services which benefit and help to improve the quality of life for Hillingdon's residents.

We also provide a driver training for not-for-profit minibus drivers under the MiDAS (Minibus Drivers Awareness Scheme) programme.

Before you can use our transport services you or your group must become members of Hillingdon Community Transport Ltd (See the HCT Membership Information page.)

HCT is an Equal Opportunities Organisation and welcomes people and groups from all sections of our diverse local community.