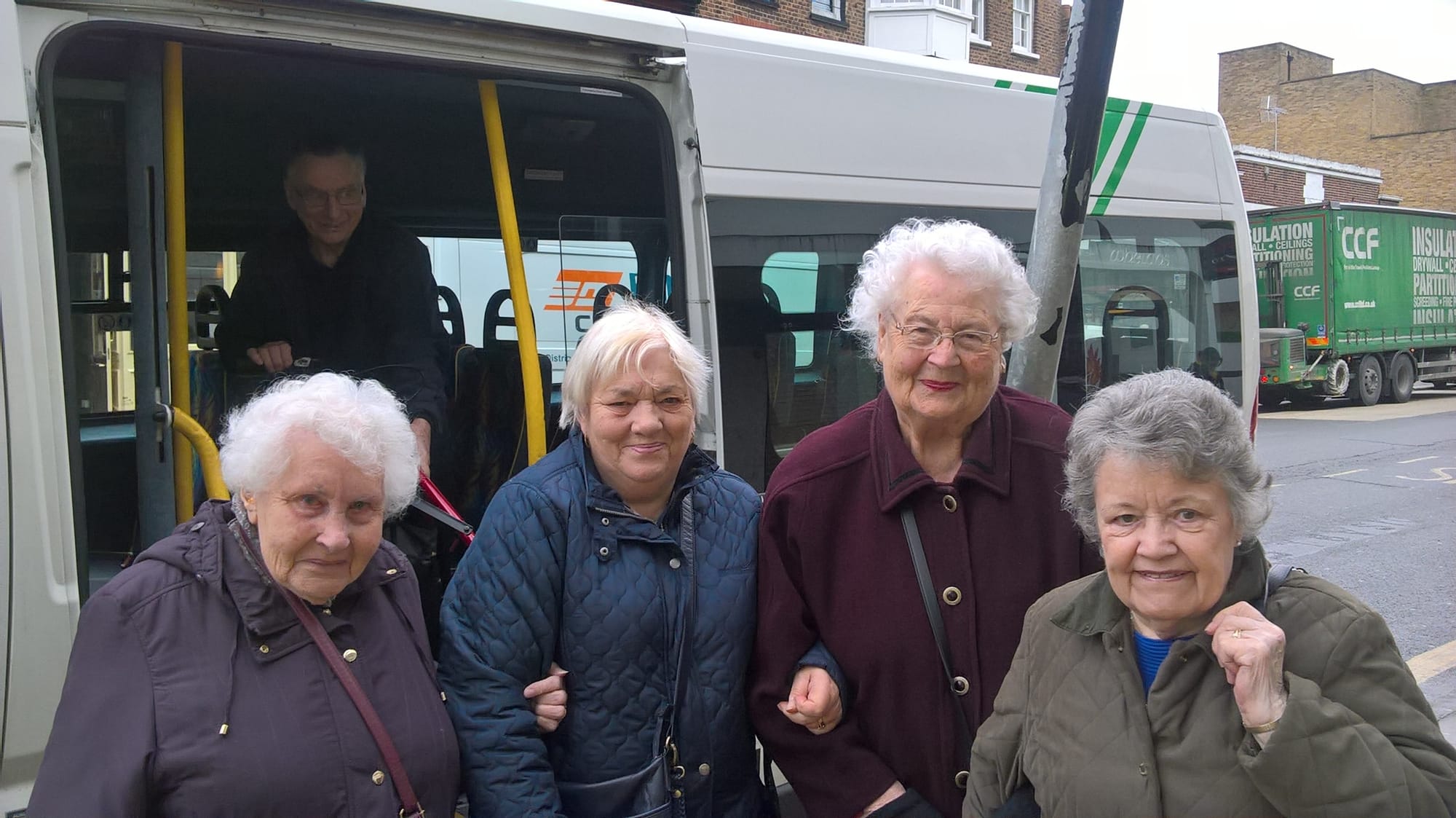 Eligibility:
If your group is a bona fide community group, or a not for profit or organisation based in the London Borough of Hillingdon and serving the needs of the residents; then you can register with us to access our services. Disabled individuals may also qualify for membership but our charges are primarily based around group hire. Party political or commercial organisations do not qualify and are not able to register for the use of our vehicles.
Private companies cannot use our vehicles in relation to a contract providing their services (e.g nursing homes.) However, a group of residents within a private nursing home could form their own social clubs for activities outside of the homes remit and can register to use our services separately.
Membership and Affiliation:
Annual membership runs from 1st of April to 31st of March.
Application forms can be requested from HCT via either post or email and should be filled out and returned with the appropriate fee. Our membership costs are tiered, dependent on the annual turnover of your organisation. (please see charges section for current costs)
Affiliation to a national charitable organisation does not quality a local group for membership of HCT. Local branches or groups in Hillingdon belonging to national organisations must become members of HCT directly. Unless your group holds a current membership, we are unable to provide any bookings.